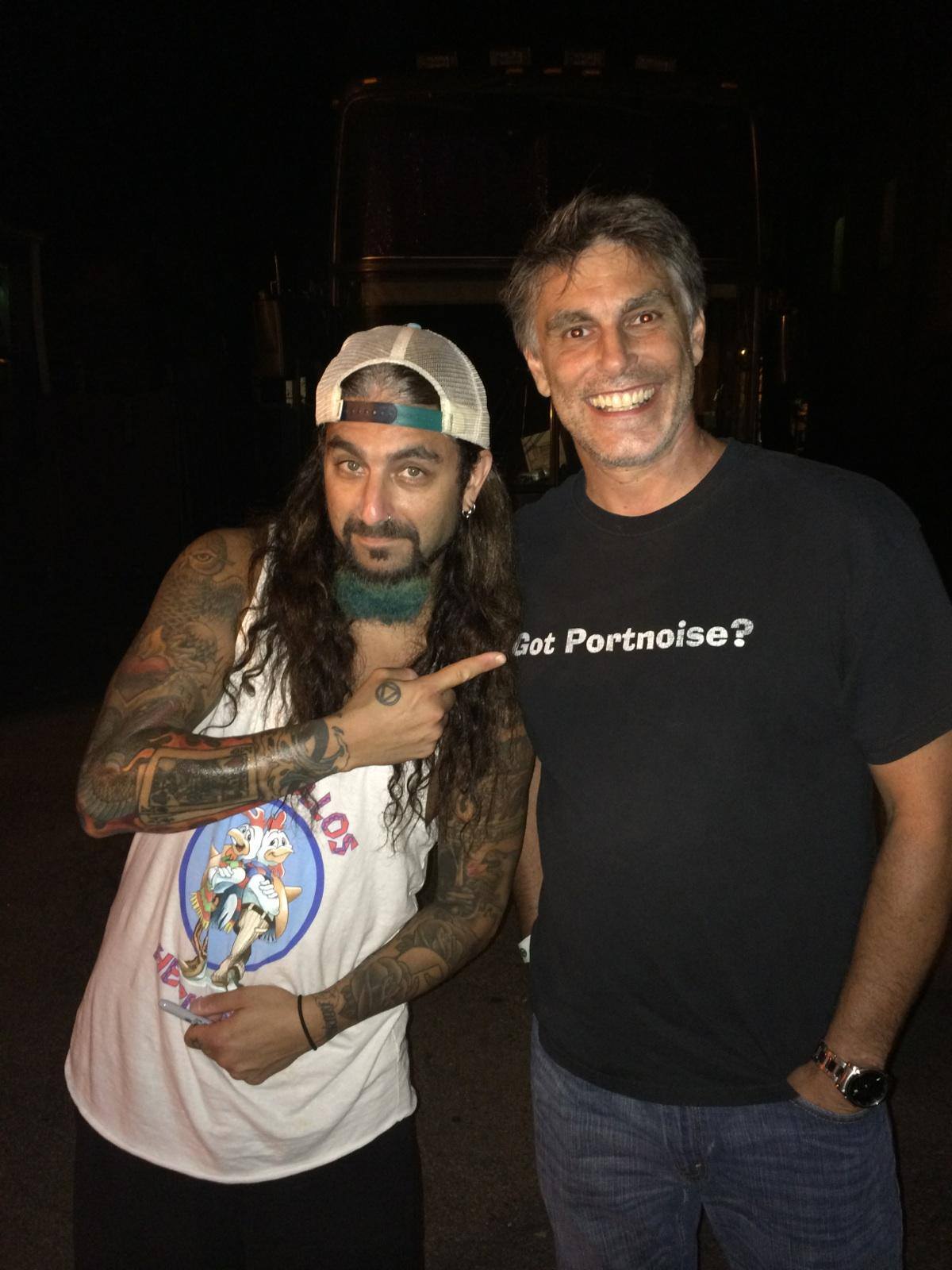 I Love Music
I bought a pair of B&W 801s and a Bryston power amplifier in 1986, and I realized my world had changed. I always loved my music. I had even played in bands as a drummer to help pay my way through college (notice the pics of me with real drummers Dave Weckl and Mike Portnoy). But I never knew home stereo could be so good until that day. I also never knew how expensive it could be. I don't know about you, but I didn't have 30K to spend on a CD player. So, I put together a system I could afford (and one that my wife could tolerate) and life was good. And, with upgrades along the way, life was good for a long time.
And then...
Then, the world changed again when Gordon Rankin, pictured here with me (lower left) invented Streamlength Asynchronous USB Audio. After that, true high fidelity computer audio was not only possible, but also practical and affordable.
There are many great USB DACs on the market today from Benchmark, Auralic, Ayre Acoustics, Bricasti Design, and many more. In my opinion, aside from speakers, the DAC might be the most critical component in the system. I put the Wavelength Cosecant DAC into my system and a miracle happened. The sound was extraordinary.
With Gordon's Wavelength Cosecant DAC and a Mac Mini, the heart of my system had been replaced. But I then faced the next obvious question. What player software should be used to bring the system to life?
Well, at first I did what I assume everyone does along this journey, iTunes. But I found that iTunes lacks some features I thought would be useful such as the ability to play FLAC high definition formats, high fidelity re-sampling, and support for DSP units in the audio processing chain.
Specifically, I wanted a player having its own robust library system that would allow studio quality plug-ins to be setup on a track by track basis, and then saved away in the library system so that those plug-in values would be restored whenever that track was played again. I found that different material (from different albums) can be engineered in vastly different ways, sometimes resulting in a high quality recording, and sometimes in one not so good. Playback of tracks from one album may require significantly different EQ or limiting values than those needed for a different album. I thought the ability to edit and save away track related AU Plugin values would be a nice feature in a high end player.
So one day, after having tried many of the popular players on the market, I thought I would write my own player software. And after almost a year of development (nights and weekends mostly), the FreyPlayer was born and put into production in my system at home. And Weckl and Portnoy are sounding better than ever.
I have really enjoyed building this player. I certainly hope you like it too.
Jeff Frey
Owner and Engineer, Black Sheep Recording Studios
IBM Fellow (Retired), and Music Lover
Bowers and Wilkins 800 D3, Bryston 4B Power, Audio Research LS3 PreAmp, Thorens TD320 Turntable, Brinkmann Pi Phono Cartridge, Mac Mini (16GB and SSD), Wavelength Cosecant HS w/Denominator Dac Module, 2TB Western Digital external drives (2) each in Raid 0, FreyPlayer v5.0, FreyPlayer Remote Control v2.1, FabFilter Pro Q3, FabFilter Pro L Limiter, HOFA 4U Meter Fader & MS-Pan, Klanghelm VUMT, DriveDx, Tempo Electric .9999 Pure Silver Cables with WBT-0102Ag connectors, Pangea Audio USB-AG pure silver USB cable, RealTraps acoustic room treatments, ID3 Editor, X Lossless Decoder, Carbon Copy Cloner.